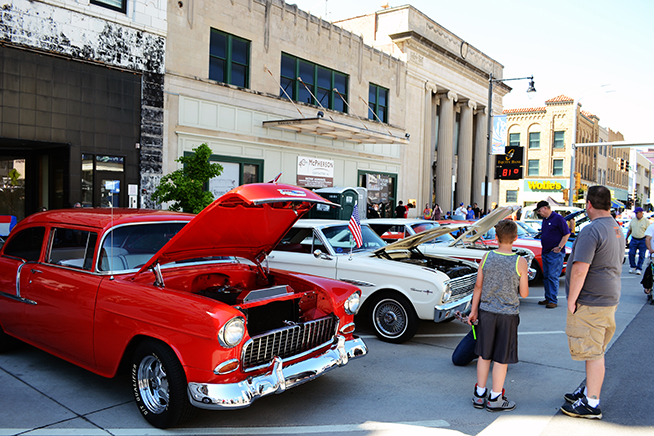 99.3 The Eagle's 16th Annual Cruise Night Car Show is rollin' into Downtown Topeka May 2nd, 2020! Shine up your classic cars and motorcycles because tens-of-thousands of Topeka's biggest car enthusiasts will have their eyes on your hot rod.
Stroll Kansas Ave and Quincy with an ice cold beer and one of the delicious eats for sale from 3-8pm.
The event is FREE to the public wanting to gaze at the hundreds of cars we have to offer. Registration will open in 2020. Follow Topeka's Classic Hits 99.3 The Eagle to stay up to date on the latest info.