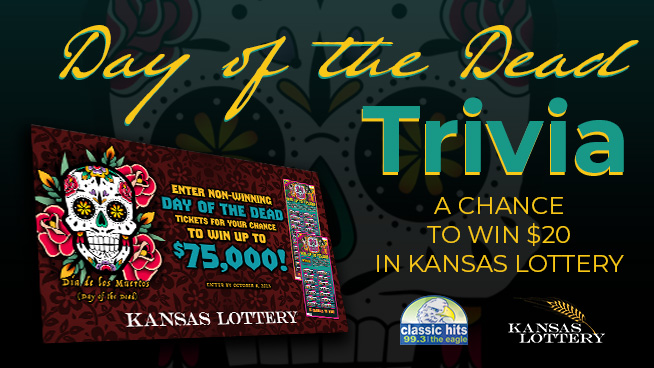 Do you have the knowledge it takes to win in our Day of the Dead trivia?
Listeners will be able to test their knowledge September 11th-22nd on daily Facebook posts with their guesses.
You could win a $20 Kansas Lottery "Day of the Dead" ticket voucher and be entered to win a grand prize of $100 from the Kansas Lottery and a $150 Visa gift card to purchase your favorite dead related music or movie.
You shouldn't be caught dead not entering this contest!