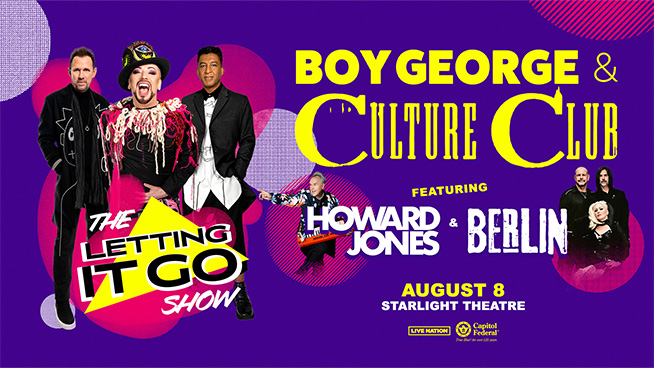 Want to relive some of your favorite 80s memories with some classic tunes? Culture Club is making their way to the Starlight Theatre in Kansas City on August 8th, and 99.3 The Eagle has your chance to win tickets!
The show also features acts Howard Jones and Berlin, so you don't want to miss out! Simply comment your favorite Culture Club song on our Facebook page from 7/31-8/6 for your chance to win! We'll be notifying winners on August 7th so be checking your messages and responding to get your tickets!!
Tickets are also available from the Starlight Theatre's website.