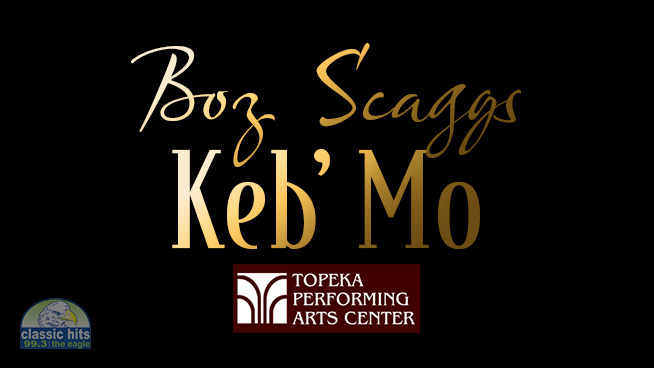 Boz Scaggs and Keb' Mo are coming to TPAC on July 28th!
Boz Scaggs launched his solo career with 1968's seminal album Boz Scaggs, recorded in Muscle Shoals, Alabama, for Atlantic Records. Scaggs continued to mine a personalized mix of rock, blues, and R&B influences, along with a signature style of ballads on such influential 1970s albums as Moments, Boz Scaggs & Band, My Time, Slow Dancer, and 1976's Silk Degrees. The latter release became a massive commercial breakthrough, reaching No. 2 and remaining on the album charts for 115 weeks. It spawned three Top 40 hit singles: "It's Over," "Lido Shuffle" and the Grammy-winning "Lowdown." Subsequently, "We're All Alone," from that same album, would become a No. 1 single for Rita Coolidge. Silk Degrees was followed by the albums Down Two Then Left and Middle Man, and such hit singles as "Breakdown Dead Ahead," "Jo Jo," and "Look What You've Done to Me."
With five Grammys, 14 Blues Foundation Awards, and a groundbreaking career spanning nearly 50 years under his belt, Keb' Mo's got nothing left to prove. Just don't tell him that. Born and raised in Compton, Keb' began his remarkable journey at age 21, when he landed his first major gig playing with Jefferson Airplane violinist Papa John Creach. For the next 20 years, Keb' worked primarily behind the scenes, establishing himself as a respected guitarist, songwriter, and arranger with a unique gift for linking the past and present in his evocative playing and singing. He recorded a 1980 one-off album under his birth name, Kevin Moore, yet it wasn't until 1994 that he introduced the world to Keb' Mo' with the release of his widely acclaimed self-titled debut. Critics quickly took note of his modern, genre-bending take on old-school sounds; two years later, he garnered his first Grammy Award for Best Contemporary Blues Album with Just Like You. Keb' looked to his own story for inspiration on his captivating new album, Good To Be, artfully linking the grit and groove of his Compton roots with the strum and twang of his more recently adopted hometown Nashville—where he's lived and worked for the past 11 years—and weaving together a joyful, heartwarming, relentlessly optimistic tapestry that manages to encompass the entirety of this once-in-a-generation artist's larger-than-life career.