---
Visit our Facebook for a chance at an amazing gift!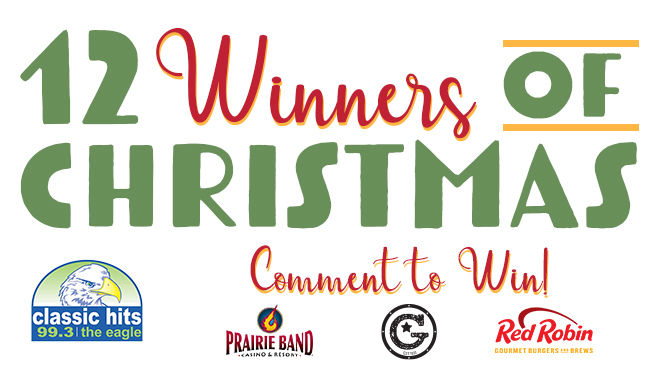 MERRY CHRISTMAS! We have gifts for 12 lucky listeners on our Facebook page, Dec. 12-16! That's right, just head over to our Facebook and look for the contest post. Comment under the post your favorite Christmas gift and #CONTEST.
After you comment you'll be entered in a drawing to win one of these prizes:
Gary's Festival Farm voucher
$95 certificate for Prairie band
$50 Sweet deals to Red Robin
Good luck!