Legendary band Three Dog Night is headed to to Prairie Band Casino & Resort on November 17th!
Music Icons, Three Dog Night are celebrating nearly five decades of captivating audiences with their sweet and soulful music. From 1969-74 no band achieved more top 10 hits, moved more records or sold more concert tickets than Three Dog Night. While that may be enough for most music groups, it was not for them, since 1986 they have performed over 2,200 shows including two Super Bowls! To this day they continue to push boundaries and explore the endless possibilities with their musical talents.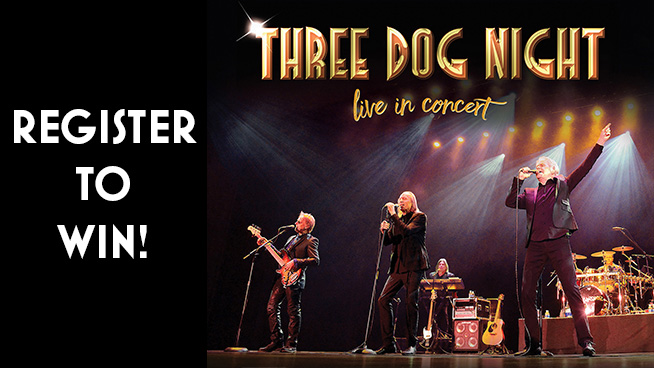 We are very excited for the Three Dog Night concert and we know that you are too, that's why we are giving everyone a chance to win free tickets! Just click the link down below and enter in your info and you will be entered in the contest. Contest will run from (9/12 – 9/16), good luck!
Click Here to WIN: www.Eagle 99.3.com/ThreeDogNight
Come on out to Prairie Band Casino & Resort and watch some of the greatest musicians of their generation put on an unforgettable show! Tickets go on sale September 19th.