The 2021 Hand Up Stand Up Ride is scheduled for September 11, 2021. Sign up for this 100 mile ride through scenic Kansas to support the PTSD patients at the Topeka VA Hospital and Community Veterans. The event will also have lunch, raffle items and entertainment at the conclusion of the ride.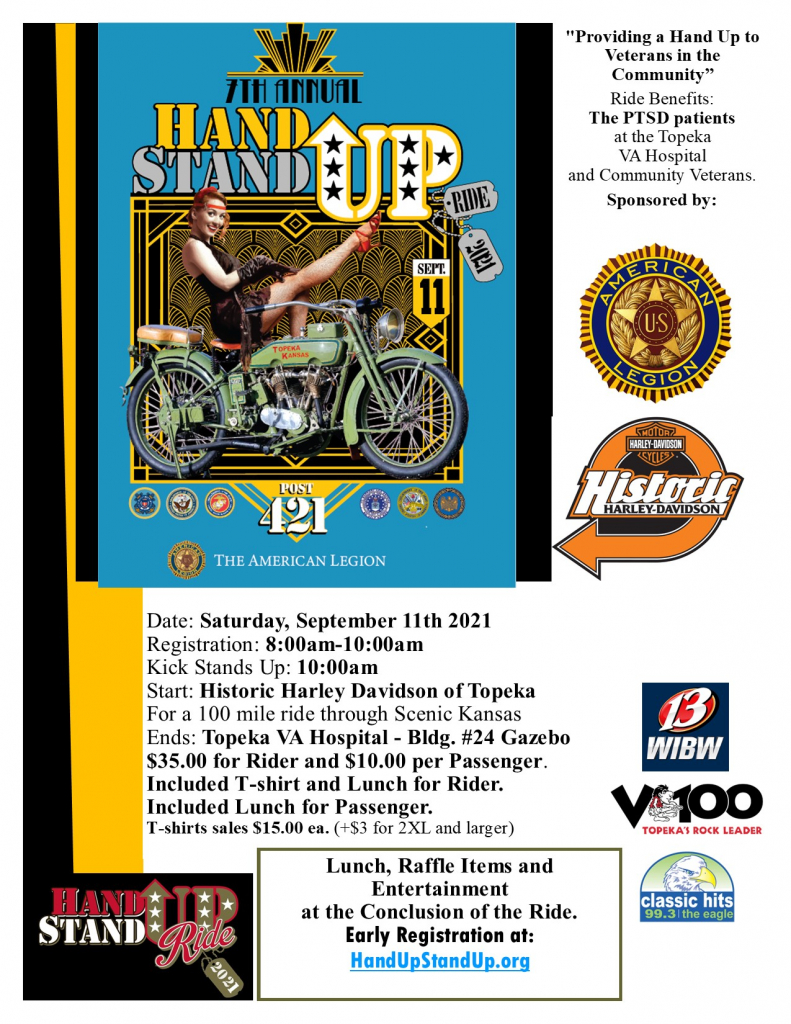 Schedule of Events:
Registration: 8:00am-10:00am
KSU: 10:00am
Start: Historic Harley Davidson of Topeka
Ends: Topeka VA Hospital Bldg. #24 – Gazebo
$35.00 for Rider and $10.00 per Passenger
Free T-shirt and Lunch for Rider. Free Lunch for Passenger
Want an extra shirt, get them for $15.00 (+$3 for 2x and bigger).
Learn more at handupstandup.org