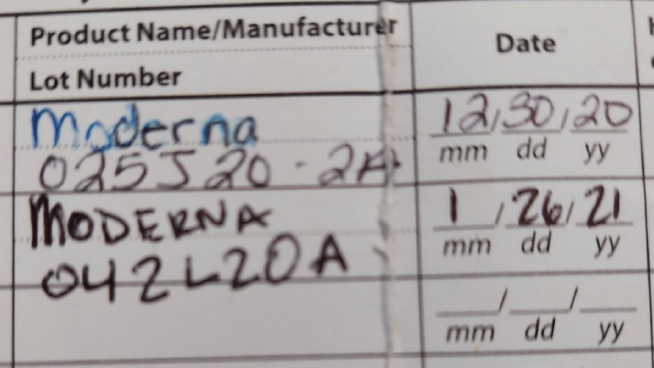 So you've finally got a vaccine card. What now? CNN offered a few tips on how to make sure your proof of vaccination is protected and preserved.
First off, double-check to make sure all the information is correct – like name, date of birth, etc.
Second, make a backup! Experts recommend making a photocopy and storing it with important documents like your birth certificate. Keeping a photo of the card on your phone or in your email is also a good idea.
Finally, have a plan for what to do if your card is lost or damaged. Your vaccine provider should be able to get you another copy, or you can check the CDC directory for help.
Do you have your vaccine card yet? Any more tips?