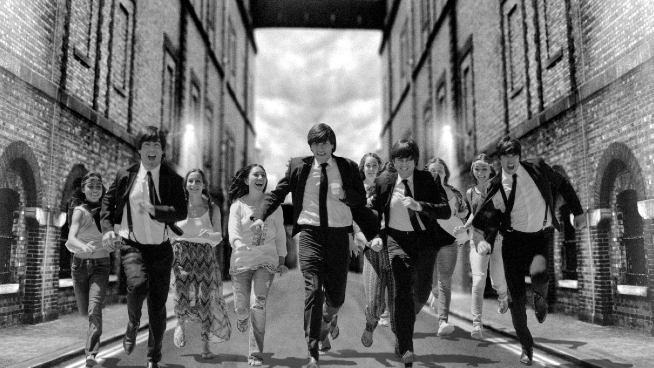 THIS EVENT HAS BEEN RESCHEDULED FOR FRIDAY, OCTOBER 23RD, 2020 AT 7:30 PM.
Fans are asked to hold tickets, as they will be honored for the rescheduled date. Please contact the original point of purchase for your tickets if you have any questions or to request a refund.
Two of the greatest cover bands of all time go head to head!
One of the biggest debates in music has gone on for years. Who's better, The Beatles or The Rolling Stones? Find out on Friday, October 23rd at the Topeka Performing Arts Center! Tribute bands Abbey Road and Satisfaction – The International Rolling Stones Show will engage in musical combat, right here in Topeka with full COVID protocol and social distanced seating precautions in place! Tickets on sale NOW and can be purchased here.
Taking the side of the Fab Four is Abbey Road, one of the county's top Beatles tribute bands. With brilliant musicianship and authentic costumes and gear, Abbey Road plays beloved songs spanning the Beatles' career. They face off against renowned Stones tribute band Satisfaction – The International Rolling Stones Show, who offer a faithful rendition of the music and style of Mick Jagger, Keith Richards and the bad boys of the British Invasion.
During the two-hour show, the bands perform three sets each, trading places in quick set changes and ending the night with an all-out encore involving both bands. The band members have their outfits custom-made, since avid fans know exactly what the Beatles and Stones wore onstage during different time periods in their careers. There's a lot of good-natured jabbing between the bands as well.