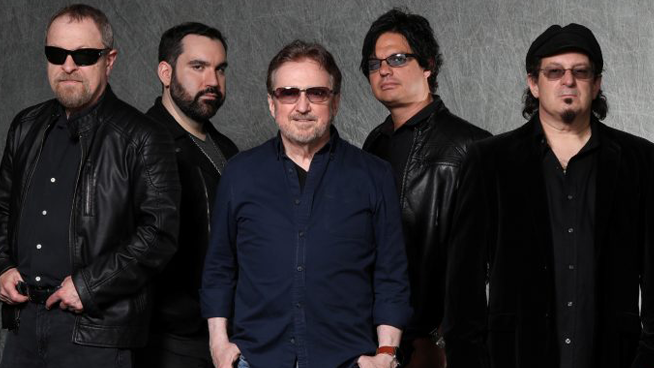 For over four decades, Blue Öyster Cult has been thrilling fans of intelligent hard rock worldwide with powerful albums loaded with classic songs.
The Long Island, NY-­based band is revered within the hard rock and heavy metal scene for its pioneering work. Blue Öyster Cult occupies a unique place in rock history because it's one of very few hard rock/heavy metal bands to earn both genuine mainstream critical acclaims as well as commercial success.
BUY TICKETS HERE: Show: Feb 7th 2019 – 7 PM • Prairie Band Casino & Resort – Great Lakes Ballroom
Spanning three decades, Blue Öyster Cult has a long and storied history. The band got its start in the late '60s on Long Island, New York, as the Soft White Underbelly, but each member had been involved in bands previously in high school and college, before ending up in the "right place at the right time" to create the beginnings of Blue Öyster Cult.
Buck Dharma's guitar playing is the signature sound of Blue Öyster Cult. One of the greatest guitarists of our time, Buck is the driving sonic force of Blue Öyster Cult, and continues to push his playing in new uncharted directions. A master from the beginning, he plays with an ease and grace that puts most players to shame. An extremely expressive player, Buck doesn't let any note go to waste. Each has something to say, if you're willing to listen.
Lead Vocalist Eric Bloom's distinctive vocals are the personality and power that drives Blue Öyster Cult's harder-hitting songs. On stage, Eric is a busy man… not only is he lead vocalist, he also handles both rhythm guitar and keyboards as needed.