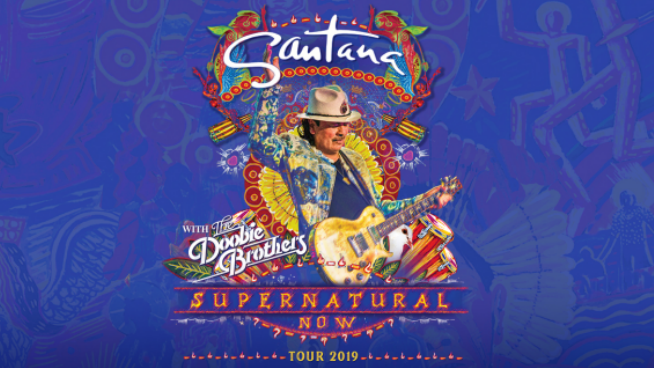 Santana is coming back to Kansas City!
Rock and Roll Hall of Fame guitarist Carlos Santana has announced he will hit the road with his band across North America this summer for the Supernatural Now tour. The three-month, 29-date celebration will commemorate two of the most important milestones in the iconic guitarist's career: the 20th anniversary of his groundbreaking, multiple Grammy-winning album Supernatural and the 50th anniversary of his momentous performance at Woodstock and there's a stop in Kansas City!
Santana is bringing his Supernatural Now Tour to the Sprint Center on July 11th. Tickets for the tour go on sale on Friday January 25th at 10am! They can purchased here or at the Sprint Center box office.
Critically-acclaimed rock band The Doobie Brothers, who have sold more than 48 million albums and won four GRAMMY® Awards, will appear on all dates. The band is known for their roots-based, harmony-laden, guitar-driven rock and roll set.
"With Supernatural, I felt I had a masterpiece of joy in my heart," says Santana. "While we were creating the album, I knew we were touching upon something inspiring and that we were creating music that was timeless, like Marvin Gaye's What's Going On or Bob Marley's Exodus. But no one was prepared for the Supernatural spiritual virus that moved across the world. The album touched little kids and grandparents and all points in between. I am very grateful to Clive Davis for helping me craft this seminal album that is still as relevant and infectious as the day it was released."
Check out what Santana and The Doobie Brothers were like last time they were in Kansas City!