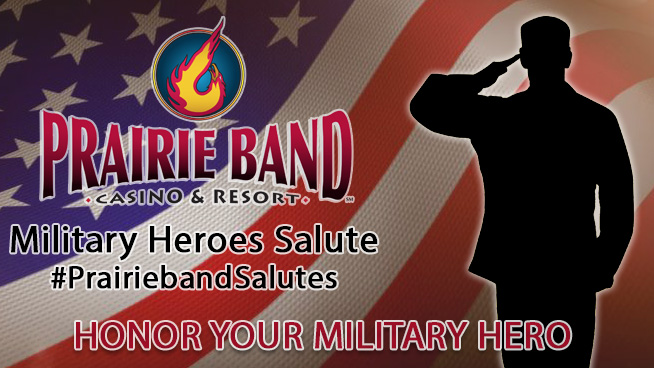 The men and women of the military, along with their families, have made many sacrifices for our freedom. V100 and Prairie Band Casino & Resort are saying thank you to vets, and those currently serving, with our monthly Salute to the Military.
We want you to tell us the story of someone you know in the armed forces. Every month we'll select a story and feature it on the website and hand over $100 in Prairie Band Cash to them and their family. Tell us about the military hero you know here!
(Winners must be 21 or older to receive Prairie Cash) Upload a picture of your Military Hero and share their story with us.
---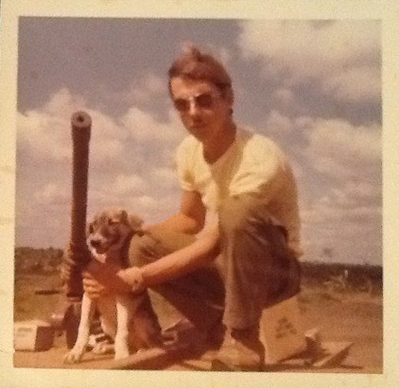 Frank Lowery entered the Army and served in Vietnam from 1970-71. He began as a vehicle mechanic, but then took over mine-sweeping for his unit. Landmines were a leading cause of American casualties in Vietnam. In 1965 alone, 65–70% of US Marine Corps casualties were caused by mines and booby-traps and Frank's efforts in clearing the destructive devices saved countless lives.
Frank now lives in Emporia, where he is President of the All Veterans Memorial Park Association and has overseen the "Tablets of Honor" project which was dedicated on Veterans Day. It's a fitting monument as Emporia is hailed as the birthplace of Veterans Day. U.S. Representative Ed Rees from Emporia, Kansas, presented a bill establishing the holiday through Congress. President Dwight D. Eisenhower, also from Kansas, signed the bill into law on May 26, 1954.
Lowery hasn't been idle, he has a very large collection of military memorabilia of his own, including military vehicles.
Thanks to Barb Lowery, who nominated her husband and whose contribution to this tribute is greatly appreciated.