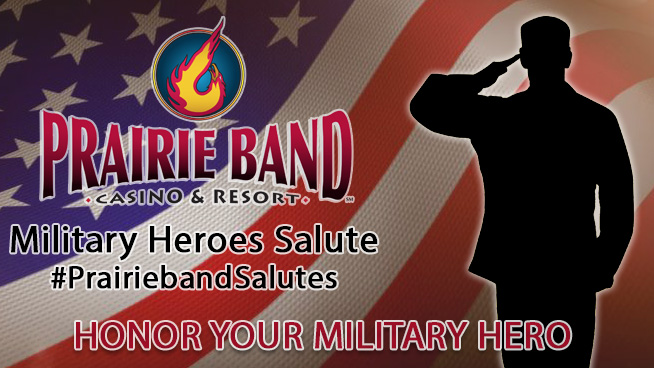 The men and women of the military, along with their families, have made many sacrifices for our freedom. V100 and Prairie Band Casino & Resort are saying thank you to vets, and those currently serving, with our monthly Salute to the Military. Click here and tell us the story of someone you know in the armed forces. Every month we'll select a story, feature it here and hand over $100 in Prairie Band Cash to them and their family.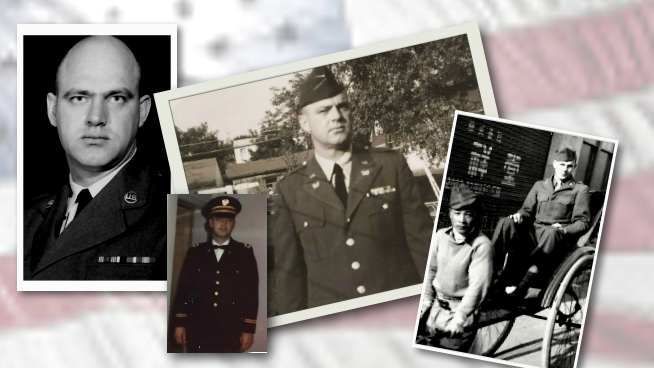 This month we're honoring Joseph Aunkst of Topeka. Born in 1929 and raised in Pennsylvania, Joseph joined what was then known as the U.S. Army Air Corps, in 1946, just after the end of World War II. During that time, his tour lasted over the transition of the USAC into the full-fledged U.S. Air Force.
Honorably discharged in 1950, Joseph decided to take on the tough job as prison guard at Alcatraz Federal Penitentiary. But his desire to serve led him back to the Air Force, where he re-enlisted for a second tour in 1951 and would serve as a cryptography operator in Japan, Europe, Canada and the United States. While on assignment in Germany, he met Marie Elisabethe… and married 'Tilly' on Christmas Eve, 1954.
But Joseph's personal duty to our country wasn't to end there. As he approached Air Force retirement, he was assigned as Intelligence Liaison between the 190th ARD and Ft. Riley offices. He decided that he was too young to retire, enjoyed his work and the people he worked with at Ft. Riley enough that he re-enlisted in the Army (at his then current rank of Warrant Officer 4) and finished out a 20 year service in that branch, staying in the Intelligence Dept. He spent time in Korea, along with bases in the U.S. and Europe.
As he approached his Army retirement date, he was again assigned as Intelligence Liaison between Ft. Riley and the 190th ARD. As he approached his 2nd retirement date, he was convinced by the 190th Commander to take the job of PMEL Commander and spent another 13 years serving as Civil Service Commander.
After retiring from that position, he decided he was old enough to take a break and spent his remaining years enjoying his hobbies of cooking, bird watching, and gardening. After a marriage of nearly sixty years Tilly passed on. It was the most emotional and unbearably torturous moment of his entire life.
He received several "Conspicuous Merit" citations for his service, including the "WWII Service", "Occupational Army", "Korean War" service, "Vietnam War" service, "Iraqi War" service, "National Defense" award, numerous "American Campaign" awards, five "Military Merit" awards, a "Presidential Appreciation" for outstanding service.
He belonged to Kansas Emergency Management, American Legion, German American Club, VFW, and was a lifelong member of D.A.V.
All in all, Cmdr. Aunkst spent 53 years of his life serving his country. After a protracted battle against esophageal cancer, Joseph passed away in November of 2014. His dedicated and loving grandson Josey was able to schedule his funeral on Veteran's Day, Nov.11th, which, his family knew, would have brought a smile to him. He received a full "Color Guard" from Ft. Riley.
This article was put together with the enormous help of Joseph's grandson Josey and his great-grandson James.